The Bravas sales team from across the country met in Dallas this week with a full agenda emphasizing the breadth and depth of the Bravas brand with the goal of encouraging collaboration between the different locations. CEO Ryan Anderson and the management team topped off the event with the announcement of the Bravas Award winners.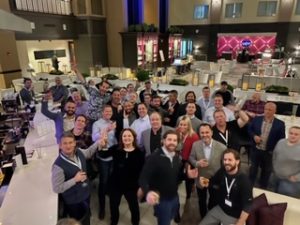 Jeff Halloran from the Dallas location was recognized for Sales Leadership.
Both Keith Brown from the Dallas location and Richard Randazzo from the Boca Raton location were named Best Supporting Team Member.
Kyra Winsky from the Philadelphia location was awarded the Rising Star honor and Jason Rutledge from the Dallas location received the Rookie of the Year award.
And the top five sales awards went to:
#1 – Richard Randazzo, Boca Raton
#2 – Pat Devlin, Dallas
#3 – Kevin Roach, Houston
#4 – Goeff Starkey, Dallas
#5 – Randy Garcia, Dallas
Congratulations team Bravas!