I recently sat down with Jim McGall, Director of Sales, Wolf Cinema, to talk about their early beginnings, the challenges of integrating UHD/4K sources and displays throughout the house and the Wolf Cinema build-to-order philosophy. Part 1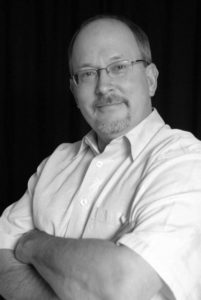 Maureen Jenson: This is the 10th Year anniversary of Wolf Cinema. Congratulations to all involved! Please give our readers a brief 10-year history.
Jim McGall: Wolf Cinema was founded by parent company SUMIKO in January 2008, and we released our first home cinema projector nine months later. SUMIKO had been in business since 1973, with stable ownership [general partners Donald Brody and John Hunter managed it since 1995]. Sumiko was well known for their focus on sonic excellence, their dealer education programs [very well known throughout the industry], and their complete dedication to the independent audio retail specialist.  High performance video was an untapped opportunity for the company, and thus Wolf Cinema was launched.
Wolf Cinema came into being due to the major changes going on within industry-leading Runco Corporation.  When Runco was being acquired by Planar Corporation, a number of the senior Runco engineers wanted to find a new home for their talents. They had the know-how to develop superior imaging solutions that didn't fail over time, as did many similar products of the day. Wolf Cinema is the result of those efforts.
Our company has always been positioned at the pinnacle of the front projection video market. We deliver units that produce some of the finest images available anywhere. We are known for providing Tier One pre- and post-sale service and support, so that our dealers meet or exceed their customers' wishes. We have succeeded in spite of launching in one of the toughest economies in recent memory, and we continue to expand with an exciting array of new products every year.
In 2011 Wolf Cinema split off from SUMIKO and is now a wholly-owned, separate company still operated by its founders in Berkeley, CA.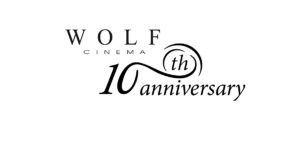 MJ: Wow, that is quite a history. Tell our readers about your current product lineup?
JM: Let's return to the beginning once again, in order to give you a more complete picture. In 2008 we launched with a xenon illuminated three-chip DLP platform, housed in a chassis specifically designed to meet the needs of the custom integrator. Xenon-based projectors are very high heat producers; back then no one had yet solved the thermal challenges when installing these units in a home environment. Our team did so and the first Reference Projectors were born.
Our current designs still pay homage to those early projectors. Our team's expertise lies not only in imaging fidelity – all our projectors cast amazing pictures – but also in the special attention paid to the thermal dynamics within each projector.
Today we sell 20 projectors starting at an entry price point of just $2,995. This assortment includes 7 UHD/4K video projectors in our Theater Extreme 4K (TXF) series, 5 editions in our SDC line up of custom installation solutions, and 8 projectors in our commercial/business series, known as PRO.
Our team actively collaborates with leading engineering groups around the world, working to implement some of the latest imaging technologies – from DLP® light engine cores developed by Texas Instruments, to our long-standing affiliation with D-ILA™ [Direct Drive Image Light Amplifiers] chip sets, to custom optics packages that solve a variety of projector placement problems, to advanced video processing technologies that help us create that special Wolf Cinema image – we're constantly striving to deliver the Wolf Cinema promise of filmic imagery from every projector.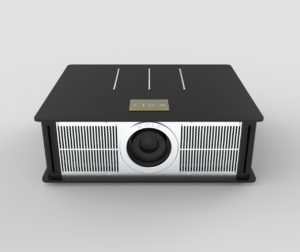 Wolf-Cinema-TXF-1100
MJ: How are these products meeting the needs of today's custom integrator?
JM: As a custom solutions provider, we work closely with our dealers to provide them with the most reliable guidance for their projects. We help walk them through the various installation challenges – not only for home theaters, but also for commercial and business installations, schools, house of worship venues – providing them with proven data points so they can achieve the very best image possible within a given budget, the desired screen size and surface material in use.
One of the more recent challenges has been the integration of UHD/4K sources and displays throughout the house. Special cabling is required to transport those large digital files, and for a number of years now we've become a 'cable testing' company. As a result, we have become quite knowledgeable about the various brands and types of cables that work repeatedly over long distances. For most installations these days we are recommending fiber optic HDMI cabling: the costs are reasonable and very long runs can be achieved, maintaining the 4K signal integrity from source to display.
MJ: Where are you currently in the marketplace?
JM: We work with approximately 220 dealers in North America, plus we provide our solutions via in-country distribution partners in 28 countries around the world.
MJ: What do you do that is special to support your dealers in a crowded space?
JM: I'd have to say the first and foremost objective of our company is to design and build products that work … and reliably so over time. We pay a great deal of attention to the thermal challenges within each projector. We put our designs through a battery of tests to ensure our units run as cool as possible. This extensive testing process reduces failure rates dramatically, which in turn lowers the stress and strain on all parties with regard to future service issues.
In our day-to-day operations, we share our decades of video expertise so our dealers can provide the very best imaging solution possible. Every day we serve as the "video experts" behind the scenes for our custom installation specialists. We provide a wealth of technical information during the early design phases. We provide in-depth calculations as to the expected peak white performance on a given screen surface, exactly what can be achieved with respect to the desired angles of view for the client's theater, match the projector's optics to the desired throw distance, determine the available offset numbers, and more. Our team has advised on literally thousands of projects, so we know exactly what works to make this or that projector look its best in a home or business environment. This attention to detail is very much appreciated by our dealers and international partners.
We also ship our projectors calibrated to industry standard screen surfaces – and upon request, our team can provide custom calibration work to the exact screen surface in use. Pull any Wolf projector out of the box, and I'd say we've got it right to about 98 percent: color accurate, near perfect panel alignment, linear throughout the gray scale. Most of the time our dealers make small adjustments to peak white and black levels, resulting in a stellar video picture.
Finally – it's not well known that we build every projection system to-order. We incorporate special optics, custom video algorithms, stable and rugged chassis designs that increase reliability in the most challenging home and commercial environments – even sending one of our technical support experts to a job site to assist with some of the most complex installation challenges imaginable.
Next week in Part 2 of my discussion with Jim McGall, we address some of the industry misconceptions about Wolf Cinema.