Following the success of CEDIA 2017, I had the opportunity to talk to June Ip, Vice President, Marketing, Lenbrook International to talk more about BluOs, new team members and the golden age of two-channel audio.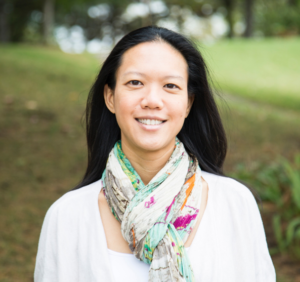 Maureen Jenson: Lenbrook had an exciting CEDIA in San Diego. Tell me what the theme was for the company, particularly for the CI channel.
June Ip:  CEDIA was a good show for us, you're right. From my perspective, BluOS seems to be attracting a lot of attention from all the right corners of the CI world. The goal of our presence at CEDIA was just to show off the versatility in both the hardware and the software as it relates to BluOS. Julie Jacobson actually mentioned BluOS in one of her post-show write-ups so I would consider that a testament to how far we have come with this platform since her focus is typically on control systems and not on home audio specifically.
MJ: How does BluOS benefit the CI channel? What are the benefits of BluOS for your dealers and for their customers?
JI: The CI end customer is usually someone with discerning tastes and BluOS checks off a lot of boxes for them and for the installer. I mean, it's a distributed audio and music management system rolled into one that also supports high-resolution audio, is found in a wide array of products that suit everyone from the casual music listener to serious audiophiles, and it's all controlled with an intuitive app that can be integrated with a wide range of popular home control systems. I believe – and from the attention we're getting, others also believe – that that's a very compelling offer.
MJ: Where does Lenbrook see the best opportunities for growth for its brands of NAD, PSB and Bluesound?
JI: I think like most brands, whether in this industry or not, the digital innovations of the last 20 years have really changed the game. Consumers behave very differently than they have in the past, whether that's in their shopping habits or their listening habits. The added challenge is that these trends seem to change every other week so it seems hard to keep up. Despite it all, I think there is a constant in all of this that gets overlooked, which is that consumers want things that make their lives better, whether "better" is defined as convenience, elegance in design, or whatever, and they don't want to pay unreasonable amounts for that privilege. To me, NAD, PSB, and Bluesound are in a unique position in the marketplace because they have had those kinds of values as part of their respective DNAs from day one. It's not innovation for the sake of innovation, but it's a focused drive towards providing consumers what they ultimately want. So in that sense, I think the best growth opportunity for our brands is to keep our ears to the ground and respond accordingly.
MJ: Lenbrook recently announced the departure of two senior executives as well as a succession plan that includes you. Tell us about those changes and what it means for the direction of Lenbrook.
JI: "Departure" is really the wrong word. Dean [Miller] and John [Banks] have stepped away from the day-to-day operations, but are still actively involved with the company and the brands at a strategic level. Both sit on an advisory board and are taking the reins on special projects that those of us running the day-to-day business can't always get around to addressing. They represent a wealth of experience and the fact they remain involved in certain aspects of the business means that the next generation of leaders in the organization – like me – can look to them for guidance and mentorship, which is a "win" all around. As a company that has successfully installed two, coming into three, generations of leaders, we are sensitive to the need to do succession planning in a responsible way and I think we're doing exactly that.
As far as what that means for Lenbrook, I think it's business as usual: we will continue to create products that represent great value for hi-fi enthusiasts. Obviously, David [Cain, VP Sales and Commercial], Agata [Mossop, VP Channel Development], and I will add our own flavor to that formula. We're each focused on different areas of the business and so I won't speak for them, but in terms of how this organizational shift will specifically affect our marketing efforts, I think you are going to see more ownership at the international brand level to drive awareness and engagement with consumers. Consumers expect to be able to interact with their favorite brands directly, whether that's through Facebook, YouTube, or our website, and we will be judged by our ability to engage with them in these channels.
MJ: Do you have plans to expand Lenbrook's outreach to end-users? If so, how will you do that and what do you feel are the most important demographics?
JI: The demographics question is really the million-dollar question in the industry, isn't it? Obviously, the hi-fi enthusiast who came of age in the heyday of hi-fi is still a core demographic for us and the goal is to keep delivering to that hi-fi enthusiast with the NAD and PSB brands, so not much will change there. Bluesound is a different animal, though, and I do believe that the Bluesound brand has the potential to bring in a new generation of hi-fi enthusiasts. The new generation won't necessarily value the same things as the established audiophiles, but it would be a mistake to summarily dismiss them as, "kids who don't know any better and just listen to MP3s on Beats headphones", which is something I hear a lot of from the establishment. I don't think of it as an either/or proposition; I think we can – and do – appeal to a range of demographics and still stay true to our hi-fi roots and values, regardless of how those hi-fi values manifest on the consumer side.
MJ: NAD began in the golden age of two-channel audio. I see that NAD has embarked on vintage listening sessions as a way to bring that back into focus. Tell us more about that.
JI: NAD is such a unique brand. Its fans are so passionate about the brand and with 45 years of historic achievements behind it, I thought the Vintage Listening Sessions would be a fun way for our existing and new fans to engage more deeply with the brand. The concept is to take some of our museum pieces, including the original 3020, on a tour to allow people to reminisce about the first time they heard the music they loved from an audiophile-grade system they could actually afford. Then we bring out some of our new Classic Series amplifiers and let them listen to what 39 years of hi-fi innovation sounds like, and prove that even with all the new bells and whistles, the experience remains affordable to many.
The goal is to appeal to that wide set of demographics I alluded to earlier. It's important for the established audiophiles to take responsibility for mentoring new and up-and-coming audiophiles, and I think the vintage angle we have taken with this event allows that kind of sharing to take place since the vintage angle will attract the younger set as much as it will the established audiophiles. But I also think that the new and up-and-coming audiophiles can teach the established audiophiles a thing or two about new ways of accessing music and new ways to experience hi-fi, which is where the current line-up of Classic Series amplifiers come into play. We have anticipated the use cases for both the established and the up-and-coming audiophiles and have incorporated everything from phono stages through to WiFi connectivity on some models.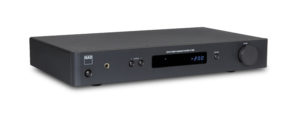 MJ: What reactions do you get from the audience at an event like that?
JI: Interestingly, those who have participated in the sessions have mixed opinions – some still love the sound of the 3020, but others love that the new stuff that gives you the warmth of the 3020 because it's still an analogue amplifier. But the digitally-controlled power supply in the newest products affords the precision and low noise floor that is more associated with digital amplifiers. Still, the universal opinion is that the inclusion of modern sources into the Classic amplifiers – including BluOS in some of them – puts what would otherwise be very traditional integrated amplifiers into a different league.