A key concern for system integrators is trying to get an exceptional picture on a large format TV in the great outdoors. And it's not just the picture they have to get right, it's also making sure the weatherproofing is efficient and maintaining the TV under adverse conditions. I sat down with Todd Mares, Director of Emerging Technologies – Peerless-AV, to find out how the company's new line of UltraView™ UHD Outdoor TVs are going to address these issues.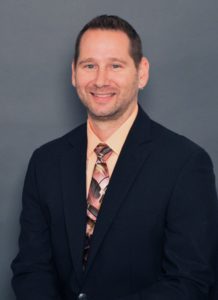 Maureen Jenson: Tell our readers about the new UltraView™ TVs that are the latest all-season outdoor TVs from Peerless-AV.
Todd Mares: The new UltraView™ TVs, which we are launching on June 7th, offer a powerful and durable outdoor entertainment solution. They are available in 49", 55", and 65" screen sizes. With 4K resolution and support of HDMI 2.0 and HDCP 2.2 for increased compatibility with 4K sources, the TVs provide unparalleled picture clarity, even in bright ambient light. With a high TNI and IPS panel, the TVs thrive in all conditions and sun positioning, without the risk of isotropic blackout or loss of color accuracy.
MJ: What sort of temperature fluctuations are we talking about?
TM: Withstanding temperature fluctuations from -22°F to 122°F, the UltraView™ UHD Outdoor TVs offer users confidence in quality and performance. The aluminum construction provides the ultimate defense against weather and discoloration. There is no need to change filters or service the TV, creating a maintenance-free outdoor entertainment solution.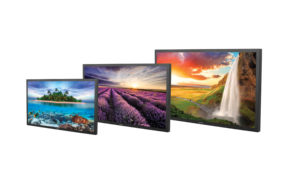 MJ: How are the new models improved from the previous version?
TM: Building off of the first iteration of the UltraView™ Outdoor TVs, we sought to create a solution that was exceptional for residential and light commercial use. The 4K resolution and weather-proof design enable even more flexibility in designing an outdoor space, as the TVs can withstand the elements and still provide incredible brightness and screen clarity – creating an affordable and high quality option.
MJ: What other features do the displays offer?
TM: The UltraView™ UHD Outdoor TVs' internal speakers provide excellent sound without detracting from the TVs' aesthetics and an expanded input compartment offers additional space for housing third party control devices. The UltraView™ UHD Outdoor TVs also come with a waterproof and dustproof universal remote that can be programmed to control up to three additional devices.
We'll be holding an informative, free webinar covering this new product group on June 27th at 1 pm central time and we'd like to invite your readers to attend.  You can register today at http://bit.do/dskZ5.