As we approach the end of the first quarter, our industry analysts are studying our retail sales data, identifying industry trends, and looking ahead toward what key technologies, categories, and products might change the direction of retail this year. They've strategized techniques to help you stand out in this year's retail environment, and we've compiled them here for your review. Read on for 10 ways to get ahead and win the hearts of consumers in 2017.
1. Give them all the feels.
Capturing and sharing memories trumps traditional tangible purchases these days. Consumers "don't want to acquire more stuff – they want to do more stuff," said Marshal Cohen, our chief industry retail analyst. In 2017, consumers will be very aggressive about spending on experiences at the expense of product. To compete with travel, adventure, spa-days, and the like, product marketers must reach out to consumers in creative, meaningful ways, and retailers must step up the shopping experience.
2. Be ethical, transparent and take a position
Vice President and Sports Industry Analyst Matt Powell foresaw that given the highly charged political atmosphere, we can expect consumers to focus on ethical shopping this year. They will demand to know where brands and retailers stand on issues, give their business to brands and retailers that share their values, and punish those who do not. Expect younger consumers especially to research brands and pinpoint those with the qualities they value.
Executive Director and Food Consumption Industry Analyst Darren Seifer added that consumers are increasingly "looking to support brands and companies that do more than manufacture a product—they want to support causes and actions aligned with their values. People feel they're doing right when they support companies that are connected to locally sourced ingredients, donations to charities, sustainable environmental practices, and animal welfare practices."
If there is one thing we took away from Super Bowl LI advertising, it's that many companies have already gotten political and anticipated this consumer emphasis on brand values.
3. Make them glow.
Growing at a pace unseen in the history of our U.S. prestige beauty tracking, makeup is enjoying positive momentum in virtually all countries we track. Whether people want to find a new look, learn new skills, quickly look young, or achieve a perfected 'natural' appearance, the fact remains that people want to look good—and are more willing to spend on products that deliver just that. Despite the rising "no makeup" trend, looking like you don't wear makeup ironically requires a lot of product.
4. Market directly to them.
Matt Powell conceded that women's sports retail remains woefully underserved, allowing brands from outside the sports industry to capture significant sales and share. He hoped 2017 to be the year the industry finally figures out the women's business, offering up a piece of advice to sports brands and retailers: "win the bra; win the woman".
With a great affinity for all things sports and a willingness to spend, the Hispanic demographic also remains a great untapped audience for the sports industry (and others)—projected to represent one quarter of the U.S. population in a few years. "Brands that embrace this change will win," Matt affirmed.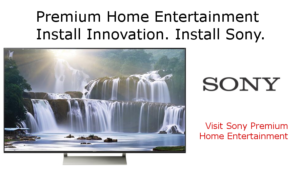 5. Make feeling safe, feel easy.
All people, not just tech enthusiasts, want to feel safe. The next two years will see a broadening appeal of smart home devices to a more mass market, non-enthusiast group of consumers. We expect this category to grow 90 percent from 2016 to 2018, driven by sales of security and monitoring products, as well as growth in power and sensors and home automation kits.
"Increases in distribution and the number of product SKUs are major contributors to the growth we  expect to see in newer categories, as they work to fit the ever evolving needs of the consumer," said Ben Arnold, our executive director and consumer electronics industry analyst.
Vice President and Technology Industry Analyst Stephen Baker also credited the Smart Home category's projected growth to hardware products like Amazon Echo and Google Home, Nest, Ring and a vast array of security camera makers. Continued innovation will also be crucial, with features like voice control poised to have a big impact on these categories.
6. Get personal.
Access to information is empowering people to do things on their terms, and the days of a one-size-fits-all blockbuster idea are over. Even in the mature, low-growth food environment, there will be opportunities for double-digit growth for companies who home in on consumers' distinct needs. David Portalatin projected that consumers will seek out foods with a variety of value-added attributes (fresh, natural, organic), positive benefits (energy, brain food, etc.) and social value (local, sustainable, transparent). Some of these opportunities may seem small by big-company standards, but that's where the growth is.
7. Embrace retro, but keep it fresh.
"Retro will remain the dominant fashion trend, but styles must constantly be updated," Matt Powell predicted for the sports business. Matt warned that brands that try to drive on style for too long will face markdowns and margin pressure. Casual athletic footwear and sport slides will reap the benefits of the retro trend as well, and retro sports apparel will become even more important.
8. Give them flight.
"We have seen and expect to continue to see, categories based on exciting, innovative technology, such as drones, home automation products and virtual reality, accounting for a growing percentage of industry sales," said Stephen Baker. With a growing number of drones available at a wider variety of locations, U.S. sales dollars of drones are expected to grow 177 percent from 2016 to 2018. Hobby drones are expected to drive much of the volume, as there will be a balance of demand and relatively high average sale prices.
9. Help them prevent.
Consumers are over anti-aging products that reverse the effects of aging. Instead, they're all about preventing skin problems from ever occurring: primary care and prevention. The little categories once ignored or overlooked are now the giants of growth in facial skincare, as consumers turn to lip treatment, masks, complexion treatment products, and others for solutions and quick fixes.
10. Be patriotic.
"2017 will be the year that country of origin will take a significant step forward in terms of both consumer responsiveness and becoming part of the marketing DNA of the product, right there with the nameplate of a brand," said Marshal Cohen.
And American pride is indeed evident in today's consumerism, added Maria Rugolo, director and apparel industry analyst. Nearly eighty percent of American shoppers said that 'Made in the USA' labels on the products they buy is important to them to some degree, with almost half stating it is extremely or very important that the products they buy be made in the USA – even higher for those forty-five years or older. To no surprise, food was the item that most consumers said they would more likely buy if it was made in the USA, followed by apparel, home appliances, footwear, and cars.
Though the 'Made in the USA' movement has mostly remained in the background when it came to retail product marketing, now products produced domestically will shout it from the rooftops—and so should you if your products are made here at home.