A strong marketing strategy should map out what the audience is looking for no matter where they are in the distribution chain.
People are spending more time researching before making a purchase decision, and brands can provide the answers they need through informative and engaging content.  Informative content like newsletters and webinars do wonders for early-stage brand awareness. When prospects are getting ready to make a purchase, they'll want more immersive collateral such as whitepapers, video tutorials, product reviews or product videos. By developing these resources, we set brands apart from the competition.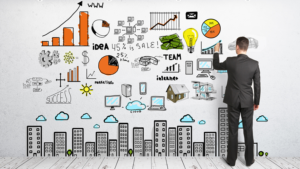 TIG's strategic marketing approach connects and engages the audience through the publication and dissemination of highly relevant and targeted content. Brands build trust and establish lasting relationships by creating and sharing digital content across websites, email and social media. Through strategic marketing, we look to resonate with your target demographic while presenting you and your company as thought leaders and trusted resources.
Let's discuss your immediate needs and then let us come back to you with a detailed strategic plan.  By leveraging Brand Messaging, SEO Techniques, Social Media Distribution and Email Marketing, we can positively impact your bottom line.
Remember – The right marketing campaign turns heads, speaks directly to the target audience and makes brands memorable. Successful marketers must anticipate and answer their audience's needs, but they have to do so in a way that tells a story and compels the target to return to them as a trusted resource.
Some of our clients
Acoustic Innovations
Bravas Group
Crestron
HTSA
ProSource
Savant
The S.H.O.W.
Contact Carol Campbell at 323.871.1990 or [email protected] to introduce yourself and schedule an opening conversation.