Rayva was one of the interesting stops on my CEDIA Expo 2018 show floor walkabout. In a nutshell, Rayva is on a mission to reverse the decline in dedicated home theater installations with a unique approach to dedicated residential theater design. I sat down with Vin Bruno, CEO of Rayva, to get some insight into how Rayva differs from previous attempts to sell complete home theater solutions to the end-user.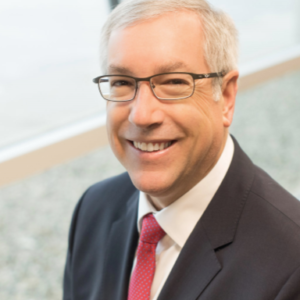 Doug Weinstein: Vin, great to see you and congratulations on your new position at Rayva.
Vin Bruno: Thanks, Doug. Great to be able to sit down and talk about Rayva and why we're excited about this opportunity.
DW: Give our readers a brief history of Rayva.
VB: Rayva was formed in 2016, with a mission focused on providing beautiful, engaging home theater environments that provide homeowners with all of the incredible enjoyment of the cinematic experience without having to actually go the movie theater. We provide turnkey home theaters that perform better than what you can find at your local Cineplex. And, the timing is perfect because more and more homeowners are asking for the cinematic experience in their homes.
DW: And just a brief recap of how you came to the position of CEO at Rayva.
VB: I provided guidance when the founders of Rayva were forming the company during my time as the CEO of CEDIA. In June of 2017 I became a board member for the company and becoming the CEO was a natural, since I understand the inner workings of the company and our business model. I've known the company since the beginning, and now I get to focus my energy on bringing Rayva to scale and reach clients all over the globe.
DW: Your tag line from the website states, "The world's first turnkey home entertainment solution. Simple to order, simple to install, simple to use." How is this the 'world's first', when others have gone down this road in the past? What's unique about Rayva that hasn't been tried before?
VB: Others have tried to package a surround sound system with TV and call it a home theater solution.  We are a completely different model. We go far beyond the technology and the hardware and the remote control. We are providing customized environments that are simple to install. Curated by Theo Kalomirakis. Let me go into some more detail about what that entails.
The science behind our theaters incorporates the placement of speakers, seating, throw distances, distance from screen for optimal audio performance. All of the scientific details that are necessary so the room itself, the positioning of the viewer, are uncompromised. That way, regardless of the level of quality of the electronics the homeowner desires, we guarantee maximum performance because the acoustics, the engineering, the architectural details are part of the Build Book we supply to the installer.
Currently, Rayva has one full-time dedicated architect on staff. And that architect is available to the installer or the homeowner to confer and consult with the on-site architect if design plans change or the homeowner wants something totally customized to fit their particular needs.
Let's say when the project is coming together, and a door ends up being on the right rear side of the room instead of the left front side, we can promptly provide the necessary updates to the Build Book. We provide complete consultation with the architect, builder or design team.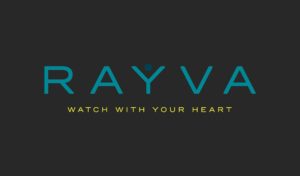 DW: Theo Kalomirakis. Himself an icon in the CI channel. Speak to his vision and what his years of experience in architectural cinema design brings to the project.
VB: As you know, Theo lends instant credibility right off the bat. We benefit from his name across the entire world. While we are offering dedicated home theater environments that we can rapidly scale, as a business model, there are still times when the homeowner wants that little bit extra, that outside-the-box design element. And so we keep Theo busy creating those ultimate expressions of the home theater experience.
DW: Tell us how the sales process goes. Who sells the system, who installs it, etc?
VB: Great question. In our experience, we have been approached multiple times in multiple fashions. We have a project going on right now in New York, where the homeowners contacted us. They knew about Theo's history and called us to ask about Rayva. They came over for a demo and decided they wanted a system for the home they were remodeling. We then brought in a local integrator, who ended up specifying a $200K whole home solution that included the gear for the Rayva theater.
If we are approached by builders or interior designers, we can help to sell the project and then recommend an integrator if they don't have one they are working with. Our goal is to provide homeowners who want a dedicated theater space with a scientific solution that meets and exceeds all of their expectations. And whether the project is driven by the integrator, the homeowner or a member of the design build community, we will work from our end to facilitate the installation.
DW: From the integrators position, what type of training is involved?
VB: There really is no training in the classical sense of training in the CEDIA channel. Our Build Books lay out in great detail how to install and integrate the acoustical treatments and measure distances. The theater you saw in San Diego? We put that together in one day. And that's another great part of the package we offer – easy to sell using our system configurator, easy to install and easy to use.
DW: Let's talk pricing, from a high level. What is the range of a Rayva theater? Where does pricing start at?
VB: So let's say that an integrator meets with a client and they use our Rayva system configurator. And let's say the clients wants a four seat theater, the necessary gear and installation. That Bronze system would run approximately $68K. Which is a great price for such a high-end custom theater.
You can obviously go higher and create larger spaces and use ever better equipment. But regardless of looking at just price, consider that with an engineered environment the homeowner will always get maximum performance and have the ability to upgrade electronics as necessary. As an example, going from a 5.1 system to an Atmos audio system or from HD TV up to 4K.
DW: Where do you see the market for the product and how are you targeting that from a marketing perspective?
VB: We are encouraging dealers to go after new construction and remodeling projects, and to talk directly to builders and architects. And that's what we're doing as a company to drive business to our dealer base. For remodels, we're specifically targeting that extra bedroom or underused basement space.
We have created beautiful brochures for the dealers as far as collateral materials. We sell the experience and concept of providing a beautiful experience for the entire family.
DW: How long have you been delivering product and how much volume/scale are you prepared for as of October 2018?
VB: We've been delivering theaters for just over a year. Currently, it takes us three weeks to deliver complete plans and specifications.
Our first offerings ran to 20 theaters. We are entering the phase of delivering a consistent 10 theaters a month, which we are projecting from today through next September, then we will be able to scale accordingly.
In fact, by this time next year, we plan to have added additional architects and we're confident our suppliers can deliver as much of the materials as we need to be a significant player in the space.
DW: Final thoughts?
VB: If you are a CEDIA member-dealer and you haven't done a theater before, we make it simple for you to begin offering this profitable and fun solution. You can provide what your customers really want; a beautiful home theater.
And all of our dealers can take advantage of our showrooms, which are currently located in San Diego, New York, Scottsdale, and Atlanta. More are on the way. So come and visit and let us run you through the complete process. I know you'll be convinced that Rayva offers a unique and compelling product.
Vincent Bruno
Chief Executive Officer
201-615-7620