Recent reports indicate that smart speaker users in the USA topped 50 million in 2018. While the rate of adoption of these units continues to grow, the level of user control over the most common base-level devices (i.e. Google Home or Amazon Alexa) has not. If you ask Google Home if you can change its name, it will come up with an excuse like "No, it would be too much paperwork" or "How about a compromise and change my voice?" Similarly, these units are constantly perceiving what we say, and while records of such conversations are generally only stored when the assistant is engaged – the listening channel is always on and could be compromised by an outside actor.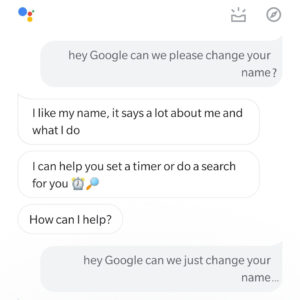 A curious little do-it-yourself (DIY) project from Denmark stands to change all of that. Bjørn Karmann has invited 'makers' of the world to partake in the smart assistant evolution through what he calls Project Alias. With a 3D printer and a small Raspberry Pi A+ board loaded with Alias' source code, you can transform a basic Google Home or Alexa from a device that has one singular name (and little regard for your privacy) into a uniquely tailored device, which can learn new names and commands, while also automatically distorting your non-assistant related conversations into unintelligible noise.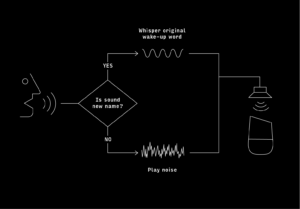 While Alias is still currently under development and is not commercially available, it is driving questions about what functions average users should demand from their digital assistants. With Home and Alexa, customers don't have a say in the 'personalization' of their smart assistant in relation to how they speak to it. Similarly, these devices are perhaps fatally flawed by virtue of their necessity to listen in to your life 24/7. For most, these devices are still a step forward towards a future where the separation between our digital and analog lives lessens – but Alias in effect encrypts our day-to-day conversations, while creating simple passcodes and applying machine learning to help us interact more intelligently with our artificially intelligent assistants. If it can be done DIY with a Raspberry Pi, it surely can be done backed by the power of Amazon and Google – but whether or not users demand these features has yet to be seen.