Continuing our conversation with Avi Rosenthal about the formation and purpose of the CE/IoT Partners Smart Home Consulting Group. Part 1 here.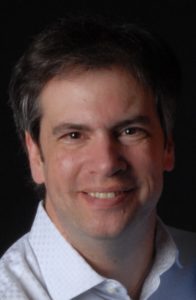 Maureen Jenson: So Avi, last week you told us about the principals of the group: Duane Paulson, Dan Quigley, David Kaplan, and yourself and the three other industry veterans: Helen Heneveld, Jim Black and Charles Durant, JD, who have joined the firm as associates. How did all of you get together on this idea?
Avi Rosenthal: Most of us have known each other for decades, either working in the same organizations, serving on the same industry boards or competing in the marketplace. We were all working in some capacity as industry consultants and found that there were times that each of us needed more than what a single individual could handle. It made sense for us to join forces and be able to support each other. So we started talking about the possibilities and realized that there was no consulting firm that catered directly to our industry. CE/IoT Partners is the first of its kind…  a consulting group that combines the expertise of Consumer Electronics and the Internet of Things.
MJ: Why now?
AR: The industry is growing exponentially and companies are looking at new markets and opportunities. They want to get into the market quickly and efficiently and we have the experience and expertise to get them there. We have all been working in the space for so long, it is finally going mainstream. There are very few people who have been here since the beginning. We have been…
MJ:  What is the best way for a manufacturer to reach you, and when they do, how can they expect the process to proceed?
AR: We can be found at www.ceiotpartners.com
The process starts with a conversation, we listen to the prospective client, understand their goals and develop a solution that will help them achieve those goals. How quickly this can be achieved is dependent on the client and the goals.
For more information: