I recently sat down with Clark Roundy, CEO of Domotz, to discuss strategy and their focus on the needs of the CEDIA community and the manufacturers that serve this community. Domotz is a leading provider of remote monitoring and management (RMM) systems, specializing in remote tech support tools for integration companies, managed service providers and IT professionals.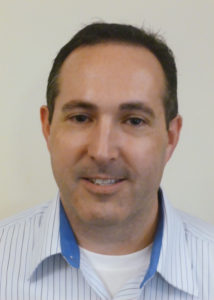 Maureen Jenson: Great to talk to you again! You just moved from Luxul to your new position at Domotz, give us a little background on the move and what led you to join the Domotz Group.
Clark Roundy: It's always great to talk to you Maureen! Yes, I was at Luxul for about 9 years and had the opportunity to work with a great group of people to build a really special company that is now the CEDIA industry leader in IP networking. Believe me, with all that history it wasn't an easy decision to make a move, but I saw Domotz as an extraordinary opportunity that I simply couldn't pass up.

MJ: What makes Domotz so special?
CR: First and foremost, we have an outstanding remote monitoring and management (RMM) platform for helping installers and manufacturers solve some very real industry-wide issues relative to the installation and servicing of IP-based devices and systems. The product is very robust, competitively priced, and super easy to setup and use. It's also brand and hardware agnostic and works with literally any and all IP-based devices on a given network. Another thing that really attracted me to the company is the amazing engineering team that Domenico (Chairman and Founder of the Domotz Group, Domenico Crapanzano) has built. These guys really know how to deliver fantastic products that are both powerful and simple to use. With such a great foundation to build on and an ever-increasing need to monitor and manage IP-based devices, the company is well-positioned for growth and we have a tremendous opportunity to become a major player in the industry.
MJ: You'll be exhibiting at CEDIA 2017 in San Diego?
CR: That's correct. Our booth number is 2813. We will also have a presence in a number of partner booths, so watch for us around the show floor.
MJ: Tell us about CEDIA and your plans for the show.
CR: The primary message we want to get across is that Domotz is focused on delivering products and services that help the CEDIA community offer a better customer experience and improve operational efficiencies. Regardless of whether you are an integrator, a managed service provider, or a manufacturer, the Domotz platform can help you look like a hero to your customers, while also reducing costs and improving your bottom line. What's not to like about that?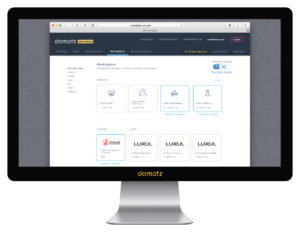 MJ: So will Domotz be making any major announcements at CEDIA?
CR: In keeping with our commitment to the CEDIA community, there will be three main announcements that should be of interest:
First, we are introducing the Powered by Domotz™ partner program to make Domotz hardware and agents easier to buy. Under this program, we will partner with manufacturers and managed service providers to offer Domotz agents via partner branded solutions using their established distribution channels and direct sales programs. Initial partners for this program include AXIUS, FIREFX, Krika, Luxul, and TRENDnet, with more to be announced soon.
Second, Domotz Pro™ will now be offered with a lifetime license option—and priced at only $199. This announcement is in direct response to installer requests for simpler, friction-free onboarding and long-term servicing of their customers. With a single purchase price and no ongoing fees, we've made it easy for pro-installers and managed service providers to include advanced monitoring and management services with every project. Smart installers will figure out very quickly how to turn this into monthly or annual service-related revenue and a big boost to their bottom line.
Of course, for pro-installers and managed service providers that prefer the "pay as you go" method, Domotz credits will continue to be offered via the company's online store.
Finally, number three, Domotz will introduce our Partner Marketplace. This program is all about helping manufacturers leverage the Domotz Pro platform to better engage professional installers and service providers with their own unique functionality and a higher level of product support. While the Domotz Marketplace is a work in progress, we already have a number of initial confirmed marketplace partners including Access Networks, D-Tools, ELK Products, FIREFX, Global Cache, Luxul, NUVO, Lutron and Russound, with other partners to be announced soon.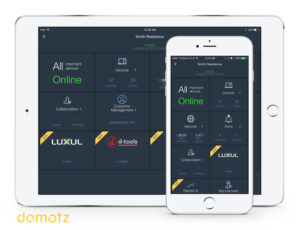 MJ: Wow! You've got a lot going on. Final thoughts as we all head to San Diego?
CR: Mainly, I would like to invite attendees to come see us at the show. Domotz has created an incredible RMM platform for integrators, service providers and manufacturers of IP-based products. With the exponential growth of IP-based devices being added to networks every day, staying competitive will require a great RMM partner. Domotz is the right product and the right partner for the CEDIA community. We are very focused on accelerating the innovation and execution needed to give even more installers and manufacturing partners a world-class platform that will help change the way they deliver products and services. They need to visit us at booth 2813 in San Diego!