I wanted to share with you an amazing event I went to a few weeks ago in NYC, hosted by Cloud9 Smart, New York-based smart home technology designers. It was Cloud9 Smart's third annual AIA Summit which was held at the Savant Experience Center in Soho. The focus of the event was to offer architects continuing education (CEU credits) in a great environment, as well as to showcase emerging technology and the latest in home automation.
With over 100 attendees earning more than 223 total CEU credits, this year's one-day AIA Summit offered more value and opportunities than ever for architects and designers. The October 18th event broke several records for Smart9 Smart, giving architects and designers unique opportunities to learn about technology in an inspiring, hands-on experience. The courses were tailored to the specific needs of architects and interior designers and led by top technology manufacturers.
Cloud9 Smart reports that 80 architects and designers from 61 different companies attended the event, with 30+ of the attendees holding the positions of founders or principals at their firms. Six attendees stayed for the full day, with a further eight attending five out of six classes. Each attendee took an average of three courses.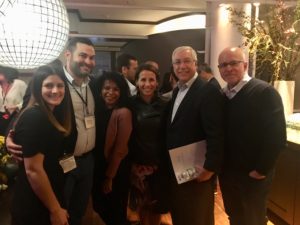 "It's been a really energizing experience watching this event grow over the last three years," says Jordan Wills, Marketing Director of Cloud9 Smart. "Our partners keep bringing better courses, and the feedback from the architect and design community has been overwhelmingly positive."
This year Cloud9 Smart had an eclectic mix of sessions designed to interest architects and interior designers on a number of levels. Lutron did a deep dive into the nature of light and how to design with light in mind for truly elevated outcomes, as well as a session about smart home technology and trending advancements that designers and architects need to know. Séura led a session on how to create a high-design space without the blemish of a TV on the wall, while Sonance talked about the art and science of making inconsistent electronics design better and more appealing products through effective design. Savant, meanwhile, provided everything designers need to know about the smart home in its boot camp. Finally, audio was covered by Leon (Immaculate Technology for an Elevated Experience) and Sonos (Listen Better to Live Better), with compelling courses. The day ended with a reception that gave designers, architects, and tech professionals the opportunity to mix, mingle, and network.
"It brings the community of architects and designers together," says Jeanne Isaacson of Jeanne Isaacson Design. "It was really wonderful. I just wish they would do it more than once a year."
"A really good design should have a user experience that equals the aesthetic, and technology is really how to accomplish that," says Toni Sabatino of Toni Sabatino Style.