I sat down with Cheena Srinivasan, CEO of Kaleidescape, the original high-performance media server company, to find out how they survived a difficult time and have come back even stronger.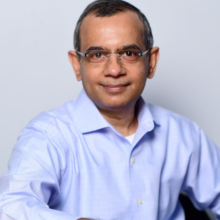 Maureen Jenson: Kaleidescape has had an interesting 12 months. Tell the Technology Insider Group readers where the company is in June 2017?
Cheena Srinivasan: We are most excited about the 4K-capable Encore line, including the Strato movie players. Strato is equipped with an internal 6 or 10TB hard drive to store up to 180 4K Ultra HD movies, 330 Blu-ray quality movies, or 1,500 DVD quality movies. It can be used standalone, and can also play movies from a Terra movie server, or from another Strato movie player.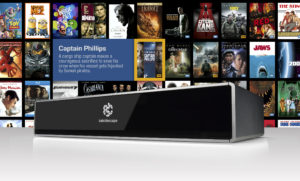 We also are excited about the Terra Movie Server that can store up to 40TB of movies and serves them to any number of Strato, Strato C and Alto players in the home network. Up to ten Strato/Strato C players can play 4K movies simultaneously from a single Terra server; up to 15 players can play Blu-ray quality movies. A system may contain any number of Terra servers and it's available with either 24TB or 40TB of storage capacity.
MJ: These present some very exciting opportunities for the high-end systems integrator. After all of the turmoil of last summer, how did you keep these guys on your side?
CS: We were founded on a singular vision of delivering a superior home theater experience and never to compromise on quality. To do one thing and do it well. We had problems with a supplier. Honestly, it was one of the worst times, and we all go through them.
People that have worked with us know we are an honest, ethical company and a brand with good character. Our reputation helped to give the dealers the faith in us for the future. Late September of 2016 through Christmas I hit the road. For seven weeks I visited 50 to 60 dealers coast-to-coast and even went to Europe. I put my face out there and got my fiscal 2017 down. We are not spreading ourselves too thin and we are not over-promising and under-delivering. It has to not be personal when you tell someone: 'No'.
MJ: When you were on the road all of that time, what was one of the things you had to keep reminding the dealers?
CS: Look. I am not being critical of the dealers, but the demo is still of great importance. Since 2003 we have produced 25 products and I live and breathe Kaleidescape gear … I better know how to demo it better than the dealers! None of us have time to waste and you cannot waste your customer's time; but you have to show them why Kaleidescape is an integral part of the finest cinematic experience in the home environment.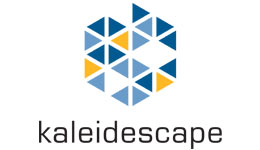 MJ: You've also talked to me before about your superior audio quality. Isn't that part of the dealers message to customers?
CS: It should be. Most people look at us as video, but we are also an audio company. Kaleidescape products reproduce audio about 50 times better than streaming. For the boutique luxury audio video dealer it is so important for them to have a high-end source for their customers. Strato supports lossless audio formats: Dolby TrueHD (including losslessly encoded object-based Dolby Atmos), DTS-HD Master Audio, DTS:X, and PCM.
MJ: You have licensing agreements with the major studios; can you provide our readers with an updated list?
CS: We are very proud of our licensing partners:
Warner Bros., including New Line Home Video
Lionsgate, including Summit Home Entertainment, Starz, Anchor Bay Home Entertainment, Miramax Video
NBCUniversal
Sony Pictures, including eOne
Disney, including Disney Pixar and Marvel
20th Century Fox, including Fox Searchlight Pictures
Magnolia Home Entertainment
The Orchard
Gravitas Ventures
K2 Communications
Dreamworks (through various studios)
RLJ, including Image Entertainment
Music Box Films
Eagle Rock Entertainment
Cinedigm, including Shout Factory, New Video Group, Docudrame Video
Kino Lorber
Focus Features
Gaiam
MJ: What type of presence will you have at CEDIA 2017 in San Diego?
CS: At CEDIA we will have a big presence! A 20 x 30 booth and we are so excited to see our dealers and continue to show them what we have been working on.
Dealers can expect to see a solution that unites the movie collections from both Kaleidescape platforms into one user interface. Full access to Kaleidescape Movie Store content; including 4K Ultra HD movies, and seamless access to all the movies that customers have imported onto their Premiere system. Every day we are working in the CEDIA channel and it is so worth it; we really do have the greatest people in our industry and the most compelling entertainment experiences.