The love of audio (particularly as a vehicle for music) is a clearly intrinsic quality of the human being. Passed down from generation to generation are the keys to understanding the unmistakable power of sound, whether it be through recordings, audio theory, or equipment itself. Today's young adults are swimming in a compressed and seemingly endless audio stream, but many without a proper raft or boat to keep them afloat.
When Apple released the Homepod, in pure style with a short film directed by Spike Jonze, featuring the one and only FKA Twigs (former back-up dancer of turned British avant pop princess) alongside unreleased music of one of contemporary hip-hop's most celebrated, multi-talented new artists, Anderson Paak. The full video was out on YouTube hours before the shortened TV ads started to appear, running laps around the social networks of music, film, and dance fans alike.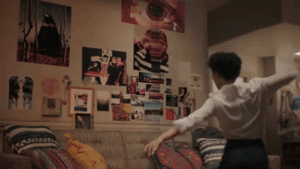 The visual aesthetic of the video release was stunning and yet quite simple. Taking a scene out of everyday life of young people, and stretching it, giving it electricity, bytes, style, and motion.  Steve Jobs once called the Apple computer the "bicycle of the mind", but this isn't a computer.  It's a single speaker, connected to a invisible network, capable of interactive personal assistance and integrated audio delivery. For traditional audiophiles, the Homepod is clearly not the definition of high-end audio, but how are they competing with this compelling multi-level marketing operation?
Apple users are notorious for seeking integration between their devices, and some have invested thousands across Apple computers, tablets, and phones alike. Similarly, Apple now also puts on its provider hat for the most pressing content their users wish to consume, including exclusive releases of music like Anderson Paak's new track. The path forward for other audio providers is to meet millennials in their element, a.k.a. their personal virtual space.
The undeniable success of highly customized online purchasing services like Warby Parker, Third Love Bras, and Casper, that enable customers to begin the shopping process from the comfort of home, while allowing for free trial periods for products is proven. Similarly, some of the tools in the hands of this generation, such as the sensory input system of the iPhone X and iOS 11's new Augmented Reality functions (ARkit), are the first of its kind to use intelligent sensors to map out physical space and dimensions, allowing users to not only determine whether or not something will actually fit in the desired space, but also create augmented reality renderings of what their potential purchases might actually look like in their home.
Whether or not your marketing campaign will ever be as cool as teaming together luminary artists of the day for a subtle and yet stellar promotion of your product, one thing is clear: the technology to help potential buyers see what they are missing exists, and is expanding.