Starke Sound was one of the many impressive demos at CEDIA 2017. I talked to this relatively new-kid-on-the block brand after CEDIA to learn more. Here is my conversation with Scott DeLoache, Chief Design Director and Founding Partner.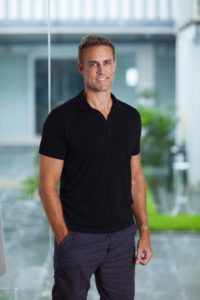 Maureen Jenson: Your immersive audio demo at CEDIA made quite an impression, can you tell us a little more about the featured products: In-wall/on-wall and multi-channel amp.
Scott DeLoache: We strive to impress, and the CEDIA show was no exception. Starke Sound won four show awards and countless accolades from attendees. We demonstrated an 11.4.4 Atmos configuration highlighting our Halo Elite Series. We used our floor-standing IC-H5 Elite for the left, right, and center channels. The surrounds were handled by our award-winning IW-H5 Elite on-wall speaker. For the ceiling channels we used the IW-H3 Be in-wall/on-wall model. It should be noted that all of these speakers have beryllium tweeters and every driver in every speaker comes equipped with our patented LMF Driver Technology. We employed our Sub36 as the subwoofer of choice to complete the system. Lastly for amplification we used our A7 Mark II 7 channel amplifier boasting 450 watts per channel at 4 ohms. It was quite a show to say the least.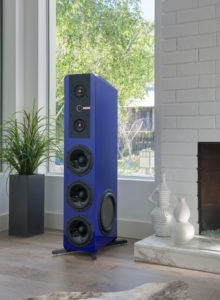 MJ: Given your background as an architect what advice do you offer to integrators on working with designers/architects?
SD: Get involved early! Too many times audio is an afterthought that is forced to fit into the overall design. Getting in early during the design process will result in a much richer experience for the end user. Treat every project as a unique one and be sure to listen and try to understand the designer's vision. Don't forget that you are the expert and the designers are looking to you to add value to the project. Your input will be welcome. This is a wonderful opportunity to upsell the system or educate the design team to what can be and how to expand their vision. Lastly, be reliable and if you go out of your way to make the designer look good you are certain to be utilized for future projects. Designers like to use the same consultants once a good report has been created.
MJ: How does Starke Sound separate itself as a relatively new brand in a crowded audio market?
SD: Well we have a speaker design unlike anyone has ever seen, the best sound quality on the planet, custom colors with easy installation, and comprehensive integrator support – that's how. Being a relatively new company, we know that we have to think and work differently. The importance of support for our partners cannot be understated. Starke Sound is proud to offer comprehensive support to our integrators including design and calibration support and training, product training and design training. We also provide classes on how to give the best demo and how to upsell your clientele. Efficient and comprehensive support is important to ensure that our end users have the best audio experience. Lastly, I want to mention that we are putting the finishing touches on our demo facility here in Los Angeles, which is scheduled for completion in early 2018. It's designed to offer our dealers the opportunity to bring in VIP customers, receive training, and experience our company culture.
MJ: How did you (Starke Sound) get started?
SD: The state of the audio industry 10 years ago had fallen behind in terms of design and was ignoring the needs of a changing market. My architectural practice was catering to clientele who desired a dedicated home theater, but there was a disconnect between our vision and what products were available.
Superior high-end multi-channel systems, custom colors, open plan environments, and multi-functioning speakers didn't really exist. To address this, the founding partners and myself decided to fuse our respective disciplines – architecture, science, audio technology – to create a world class speaker company that combines state of the art technology with an elegant, contemporary design aesthetic. Our goals were simple – produce a great looking high-end speaker line with a huge dynamic range and minimal distortion so the listener can enjoy the artist's original intent whether it be a thundering explosion or classical concert performance. In addition, it was important that the speakers be engineered so they can be easily installed in any living room, media room, or dedicated home theater in any color the designer wished. The rest, as they say, is history.