I recently saw Stephen Baker, Senior Director of Sales, Americas, Lenbrook International, at the Lenbrook booth at CEDIA Expo 2018. I have known Stephen since before my days as Editor of Home Theater Magazine and online and it was fortuitous to catch up at Expo 2018.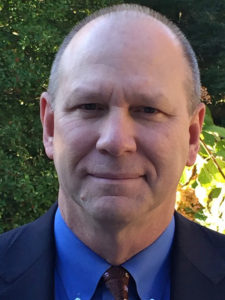 Maureen Jenson: Hey Stephen, great to see you again…you have a long and successful history in the audio industry, notably your time with Denon. How did you connect with Lenbrook and how does that company's culture compare with your previous experiences?
Stephen Baker: I've known Gord Simmonds and Dean Miller professionally since the 80's, mostly from attending PARA conferences and the like. I've always held both of them in the highest regard as competitors and businessmen, as we in many ways shared a similar dedication to the premium and specialty side of the business.
What is particularly striking to me, and common to what I've previously experienced, is Lenbrook's passion and devotion to the simple idea of making people's lives more enjoyable with music (and movies)—and an elevated consumer experience—in a way that's also commercially successful for our business partners.
A perfect example of what we do is embodied in the development of the Bluesound brand (and its operating platform, BluOS). Introduced in 2013, Bluesound's value proposition is simple, and compelling at the same time—high resolution wireless streaming, with an emphasis on custom integration and ease of use—that cuts across several brands, including (of course) Bluesound, NAD, and now, 3rd party companies like DALI and Monitor Audio. (By the way, we're confident that there will be even more 3rd-party BluOS licensees in the not-too-distant future). And I could go on and on about similar ideas that have characterized the uniquely rich histories of NAD and PSB.
If you look at the list of the great brands that Lenbrook has either owned or distributed over the years, you can see how significant the company has been in shaping the premium A/V industry, and I'm delighted to be a part of it.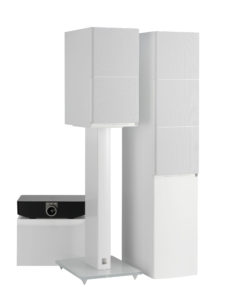 Dali Callisto Product Family
MJ: What exactly is your role with the company? Are you involved with all of the brands?
SB: I'm responsible for developing and executing our sales and distribution strategies for all of Lenbrook's brands: Bluesound, NAD, and PSB in Canada, the United States, and Latin America, and for those brands that we distribute in specific markets, such as DALI in the US, Tivoli in Canada, and B&O Play in the U.S. and Canada.
Stay tuned as next week I talk to Stephen about how DALI Speakers fit within Lenbrook, distribution and his thoughts on CEDIA Expo 2018.