In this part two interview with Stephen Baker, Senior Director of Sales, Americas Lenbrook International, we talk about where DALI Speakers fits within Lenbrook, distribution channels and his thoughts on CEDIA Expo 2018. Part one here.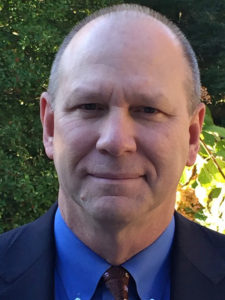 Maureen Jenson: Earlier this year, Lenbrook became the U.S. distributor for DALI speakers. How did that come about and how does DALI fit in with the other brands, particularly PSB?
Stephen Baker: Well, there's a considerable amount of shared corporate DNA between DALI, NAD, and Lenbrook. For starters, both NAD and DALI are venerable audio companies; NAD was founded in 1972 and DALI in 1983. Lenbrook was one of the very first distributors of NAD in the late 70s and later purchased the company in 1999 – and historically, DALI and NAD have shared the same distributors and retailers in many parts of the world – now including the United States.
DALI is a vertically integrated, global loudspeaker company – it designs and develops nearly everything in house, and manufactures its speakers in its factories in Denmark and China, which range from entry-level speakers, to CALLISTO, to $20,000 per pair EPICON 8s, and everything in between. In international markets, DALI has been a successful competitor to other outstanding premium brands for many years, and now we are seeking to develop the U.S. market in much the same way.
PSB, which was founded by Paul Barton in 1972, and later acquired by Lenbrook, continues to make world-class reference loudspeakers and headphones (most recently the M4U-8), and has been an enormously successful business venture in North America, particularly in the Canadian market. I think it's important to note that more recently, Paul Barton has been busy making new, best-in-class Pulse loudspeakers for the Bluesound brand, notably the Pulse 2, Mini, Flex, and Soundbar. The two brands, PSB and DALI, serve slightly differentiated markets and channels – and both brands are resolute in providing the best possible audio experience. Think of it this way – no matter what technologies may evolve for media and content delivery in the future, you'll always need speakers! So it makes sense for Lenbrook to focus on the category.
MJ: Will DALI use the same distribution as NAD, PSB and Bluesound or will you use BluOS-based speakers like CALLISTO to attract new/different dealers?
SB: It's quite logical to expect that DALI distribution will closely mirror that of our existing brands – we remain dedicated to specialty and premium distribution channels. But it's also true to say that products like CALLISTO are so unique that we may find new premium partners outside of our existing distribution.
MJ:  What advice do you have for the A/V or CI specialist regarding the best ways to compete in this challenging market?
SB: Find a way to add value, simplify and enrich your customers' lives – whether it's through custom integration, or just conveying the pure joy of listening to music or watching movies. Of course, pay close attention to your core business and traditional client base, but also constantly seek to develop new customers, notably women and millennials. Use a hi-res streaming service. Sometimes, play some music that's less than 20 years old! And above all, make it fun!
MJ: We've all just returned from CEDIA Expo 2018. How was this year's Expo for Lenbrook?
SB: CEDIA was enormously successful for Lenbrook. For several years now, we've been purposely driving much of NAD, Bluesound, and PSB's product development towards serving the CI space, and at this show it was clear that our business partners welcome our direction. With the announcement of BluOS 3.0, which enables Alexa voice control for all Bluesound devices, new drivers for seamless integration with 3rd party control companies, and the introduction of new PSB and DALI speakers, we had steady, enthusiastic traffic from start to finish. San Diego was a great venue (who doesn't love fish tacos?), but we're really looking forward to Denver, as we expect the show will be more geographically balanced, drawing more East Coast attendees as well as from the West.