I recently attended the  Women's Entrepreneur Day Organization (WEDO) event at the UN, founded by Wendy Diamond, and wanted to post a link to the organization womensday.org, because they do such good work in support of women who are starting their own businesses and to provide inspiration to women in the field they choose for their professional career.
What I experienced was amazing and uplifting as it was truly a spirit of let's lift each other up. Panelists and women entrepreneurs spoke about their experiences along the way and provided valuable insight and inspiration.  Many of the panelists were pioneers in their field, starting their own companies, or leaders in up and coming technologies such as Blockchain and AI.  The group is set to support girls at a young age to explore fields where we are so under represented (STEAM).
Below is a link to some of the amazing speakers/panelists at the event and a few images. It also introduces you to the organization and their mission:
http://www.womenseday.org/join-us/womensentrepreneurshipday2018/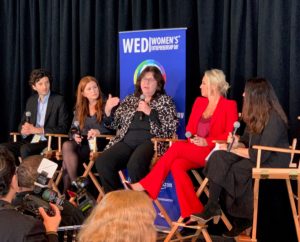 Eileen Murray is speaking , Co-CEO Bridgewater Associates, world's largest hedge fund.  (she grew up in the housing projects in NYC)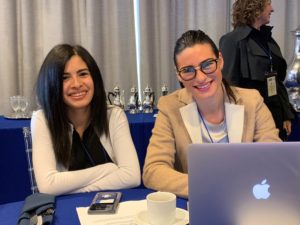 OWC guest, Nathalie Leon (left), recommended by Girls Who Code. She is a entrepreneurial spirited coder working to tackle innovation projects advocating for equal accessibility for everyone.  She is a computer science and aerospace engineering dual major at the University of Rochester.  Toni Petrocelli (right), of LLEX Partners, specializing in advising clients on using capital for positive environmental and social purposes.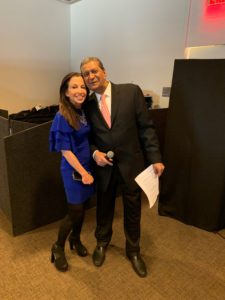 Amir Dossal- Co-Founder/ President Global Partnerships Forum and Former Executive Director United Nations Office for Partnerships with Wendy Diamond, founder of WED, which is officially Monday November 19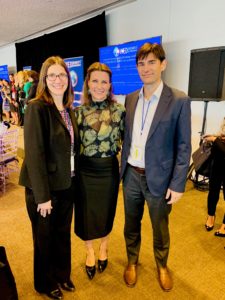 Her Highness Princess Martha Louise, The Royal House of Norway (middle) with Larry O'Connor CEO and Founder of OWC.  Jen Soule, President of OWC
WED not only provided a tremendous platform and inspirational leaders, but also raised money to empower women and girls to achieve their dreams.  This comes from sponsoring girls to attend schools, and impoverished women to start their own business through support with micro loans.
They also provide a platform for  women owned business at www.choosewomen.org / #choosewomen to provide a way to unite businesses to support each other.  I encourage everyone to check out this amazing group of leaders and see how you can join the movement to support our future women leaders.