I recently sat down with Casey Levy-Tulloch, Business Development at Josh.ai to talk about the company's rapid growth, the josh.ai voice recognition system and the company's new hires. Part 1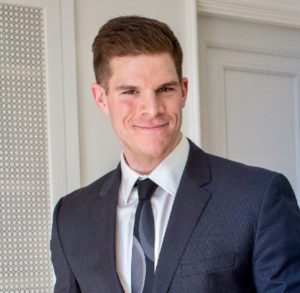 Maureen Jenson: For our readers that are unfamiliar with josh.ai, please fill them in on the business as a whole and the history of josh.ai?
Casey Levy-Tulloch: In 2015 our founders, Tim Gill and Alex Capecelatro, started Josh.ai because they were having trouble thinking through the technology they wanted to have in their own homes. They were both remodeling relatively large properties, and at the time didn't know a lot about smart home technology. After being pitched expensive, complicated, and often outdated interfaces they got together to design a simplistically intuitive and future-proof automation system.
Today, a Josh.ai system starts with Josh Micro, a beautiful piece of hardware with a far-field microphone array, full smart home processor, and contextual sensors. Josh Micro is about the size of a Nest thermostat, designed to be wall mounted or placed on a side table, and typically installed in every major room of the home.
Josh.ai also has an industry leading app design focused on ease-of-use, simplicity, and complete control. You can view and control your home remotely, even if you're halfway around the world, checking on security cameras and utilizing the built-in microphone in your phone to give voice commands if not near a Josh Micro. We believe voice is great some of the time, but having the option of efficient physical control brings the system full circle.
To guarantee the product and installation deliver a luxury experience, Josh.ai is only sold through certified technology integrators that meet our standards and have been properly trained. Every client is unique, every home has its own demands, and this is a boutique business where we want to ensure the client gets the customization they deserve. To further guarantee the experience, we have recommended network configurations and device integrations where we know reliability and robustness will enable peak performance.
MJ: How does the josh.ai voice recognition system differ from others on the market?
CLT: Josh.ai is the only control system with a voice assistant purpose-built for home control. Simply have a conversation with your home as opposed to memorizing commands, which are essentially verbal button presses. Josh lets you speak more naturally, using exclusive AI advanced functionality, such as compound commands and anaphora (memory of the previous command). Josh evolves based on your interactions, providing the most intuitive experience possible. Josh also knows where you are when you give a voice command. If there's a Josh Micro in a room, commands like "turn on the lights" or "open the shades" will be localized to that room. It's hard to remember the names of all your rooms and it's annoying to say, "turn the kitchen lights on" when you are already in the kitchen. This simple feature makes a world of difference in creating a natural experience.
Josh.ai's privacy-focused approach has also resonated in the professional channel, assuring clients that their conversations remain behind closed doors. Josh Micro only listens for its name, "OK Josh," and once woken up it displays a rainbow animation to communicate that you are being heard. Josh is the only home control system that offers tools to manage how much of your data is used to ensure your privacy is secure. You won't be sold anything or have your data marketed to third parties, our team's only concern is creating your best smart home experience.
MJ: You have just surpassed 300 dealers, that is quite a milestone. Please tell us what this means to your business?
CLT: To look back a year, or two years, and see how far the company has come from a product and dealer perspective is pretty incredible. A few CEDIA EXPO's ago we were on startup row and now we are in the same conversations as the leading automation and voice providers in the industry. We are by no means satisfied with where we are today, but it is rewarding to have built such a strong brand in a relatively short amount of time.
MJ: You have also hired your first representative firm?
CLT: Correct, as the Josh.ai dealer network continues expanding our business team understands the value of having local representation for critical areas. CET & Associates will represent Josh.ai in the Rocky Mountain region, which includes Montana, Wyoming, Utah, Colorado, and New Mexico. CET & Associates will be a valuable extension of the company in the region to help facilitate business and support new dealer growth. Of course, dealers still have direct access to Josh.ai as needed.
MJ: Aren't there some other key new hires?
CLT: We recently hired Chad Russell to lead sales. Russell has a long history in the custom channel, and most recently was Western Regional Sales Manager for Atlona before becoming VP of Sales at ICE Cable Systems. We are excited to have him on board and that the feeling is mutual:
"I missed being part of the end users' system interface, the component which really influences how they experience the technology solutions within their environments," says Russell. "The emergence of voice control is a distinct landmark in our system advancements. Getting a peek under the hood at how Josh is integrating with partners while maintaining a promise of privacy is a class act solution. Voice is the future of our industry and to be part of an AI platform with such a commitment to dealers meant I had to sign up and go full send with an amazing team."
Stay tuned next week for the company's 4th quarter marketing plans, the Sonance partnership and the full CEDIA EXPO Josh.ai schedule! (Part 2 here!)