I recently talked to Dave Nauber, Director of Brand, Classé at Sound United about dealer communication during COVID, selling the quality audio experience and what's next for Classé! Part 2.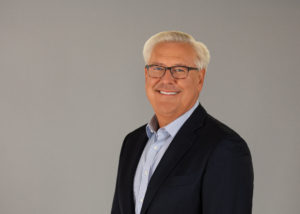 Maureen Jenson: What was dealer communication like during COVID and do you think the pandemic actually helped some of the premium brands?
 Dave Nauber: No doubt the pandemic helped many audio brands including those in the Sound United family, but we launched the new Delta series just as the virus started to rage and showrooms were closing, so we faced a particular challenge. We started from a standstill as far as distribution but with a global sales organization at our disposal, we were at least able to make incremental progress.
By the fall, we began to get distribution built properly and we now have a solid foundation. On the backside of the pandemic, parts shortages of all types have begun to limit the business for virtually all consumer electronics brands, so I'd say while the pandemic was good for business in the beginning, it is now beginning to limit it. We have all weathered the storm better than many other businesses though, so we are grateful for that.
Throughout, like everyone else, we adapted to meeting with and training dealers virtually. It's no substitute for being face-to-face and having those incidental conversations that both parties can learn from, but we saw how efficient we could be, training many people in a very short time. I think some hybrid version will survive into the future.
MJ: What is the best way you've found to encourage people to really pursue quality audio more?
 DN: I think many dealers leave a lot of money on the table and miss opportunities to give their best customers an even more special experience because they cap their product mix prematurely. To encourage customers, the best tool is a great demonstration, but that doesn't mean you'll always sell your biggest system. It does however translate into selling something better than you otherwise would have. That means higher ASPs, which are of course more profitable.
Most people don't think they can hear the difference. Or if you bother to prove they can, they don't place a high value on it. Rather than complicating things and consuming a lot of a customer's limited time with comparisons, I find it's best to do one really great demo. It establishes your credibility and serves to re-calibrate the customer's cost expectations. If they thought a $20K theater was what they should have and you blow their socks off with a $150K theater, you might just find them willing to spend $50K. Some of them who have the means will pop for the big theater and if they do, great! In either case, you might just have a budding enthusiast on your hands. It's a numbers game.
MJ: What's next for Classé?
DN: We are busy doing some new, ground-up designs to return to the multichannel category. These are a five-channel amplifier called the Delta CINEMA and an immersive sound processor called the Delta ISP. Nothing ready just yet, but we are hard at work. We also have a new integrated amp called the Delta INT under development. Beyond that, we have a clean slate and lots of options.
One of Classé's strengths is its limited and focused range. You don't need to commit to showing ten, twenty or more models to represent the brand and it can coexist easily with others in your mix. We will continue to make singular examples in chosen categories, showcasing our ability to deliver amazing listening experiences with superior quality components.