I recently talked with Dave Nauber, Director of Brand, Classé at Sound United about Classé in the Sound United family, the new product lineup, and the NOT one-size-fits all approach to dealer support! Part 1.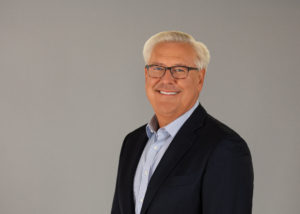 Maureen Jenson: How does Classé fit in with the rest of the Sound United family of products?
Dave Nauber: It is a much larger family than we are used to, but we like our bigger brothers and sisters. Classé has strong brands to partner with, including our former owner, the recently acquired Bowers and Wilkins, and complementary brands like Denon and Marantz, that provide amazing products at price points below Classé. Consumers at every level can find outstanding audio for their needs within the Sound United portfolio of brands. Classé enjoys synergy with the higher-end loudspeaker models, which puts us in much the same role we've played for the last 20 years. Both Classé and Marantz work together at the brand management level, which ensures Classé the resources needed without burdening us with the costs we would bear as a stand-alone brand. We have retained our design center in Montréal and moved manufacturing to Sound United's Shirakawa Audio Works in Northern Japan, which is really working well.
Looking at it from the point of view of a high-end brand, the size and scale of the organization is impressive. It delivers us competitive advantages of talent and scale that span all facets of the business. It is a global organization with strong leadership and a solid balance sheet, in other words, the perfect environment for us to focus on what we do and build the Classé brand.
MJ: Tell our readers about your new product lineup?
DN: We have started with just three models: a stereo preamp/processor called the Delta PRE ($9,999) and two amplifiers, the Delta STEREO ($12,999) and Delta MONO ($10,999 ea). These are models that are all about delivering a great listening experience. Short signal paths and class A circuitry are a hallmark of Classé designs and all three of these models showcase these benefits at the highest level.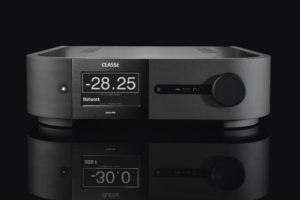 The preamp is an all-new design with 15 inputs ranging from a high-performance balanced phono stage to a range of digital inputs including Ethernet and USB. HDMI switching is optional. The concept is to offer a preamp that can be configured for optimum performance regardless of source. If you choose an analog source, for example, you can enable a Bypass mode that automatically switches all digital circuits off. You can listen to phono through a preamp that behaves as if it was only ever intended as a phono preamp with volume control. Digital features include a tone control and parametric EQ for customization and bass management that supports up to two subwoofers. It's a flexible and superb sounding component that everyone loves.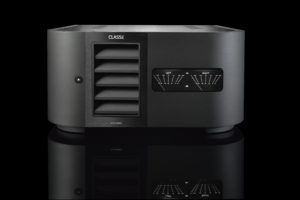 The amplifiers are completely new as well, offering a generous measure of class A power with particularly strong low impedance drive capability. They are quite happy driving whatever speakers you like. They also feature a new ICTunnel™ design that actively maintains the ideal operating temperature. In addition to the performance and reliability benefits of stabilizing temperature, the active cooling system allows these amps to be installed where conventional amps really don't want to be. You can put them in a credenza or cabinet, or stack them in an equipment rack without the need to provide extra cooling space between amplifiers. That lets you put a lot of high-end amplifier power in a home theater system while consuming a lot less rack space.
Customers, dealers and reviewers are all enthusiastic. The most convincing quote was not in print but came from a normally reserved reviewer who told the senior Sound United person coming to collect his units, "Whatever you have at home, sell it." These are the best products we have ever made.
MJ: How do you support your dealers? Special training, promotions, additional systems designs, etc.?
DN: I've always believed that support is not a one-size-fits-all proposition. We are open to and capable, thanks to Sound United, of providing a range of training options, virtual and otherwise. We can support them with in-store graphics and ad design, painlessly direct customers to their local dealers from our website and will be available for public events as soon as our dealers and their customers are. Since we are a small brand, we can offer personalized interaction with their VIP customers. I'm sure there is more but the idea is that all a dealer need do is ask and we will get to work and do our best to help. We want to be a great business partner.
Stay tuned for next week, when MJ Talks to Dave about dealer communication during COVID, selling the quality audio experience and what's next for Classé!