I recently talked to James Rutherford, Product Manager, Legrand On-Q, about Wi-Fi-ready plastic enclosures and providing value to new home buyers. Part 2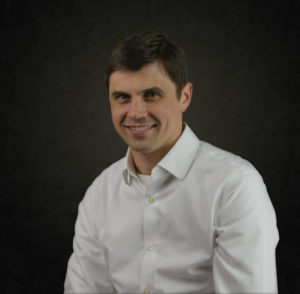 MJ: On-Q also released newly designed, Wi-Fi-ready plastic enclosures. What enhancements have you introduced with the new models?
 JR: On-Q is continuously innovating our plastic media enclosures, and our new models are the perfect example. They now feature a free trim ring, which is essential for covering up drywall cut-outs for a clean, professional installation. Previous models came with just the door; the trim ring was an optional accessory.
They also feature a new hinge design that allows the door to snap easily and quickly into and out of the trim ring for faster installation. Moreover, the hinge is reversible, so the door can swing left or right within a 180-degree range to maximize installation space. The door also includes new locking capabilities, with the option to install a lock and key to keep components safe before and after commissioning. Furthermore, we've increased the enclosures' structural rigidity and made other design enhancements that help residential installers save valuable time and money while providing a clean, centralized location for a home's wired and wireless services.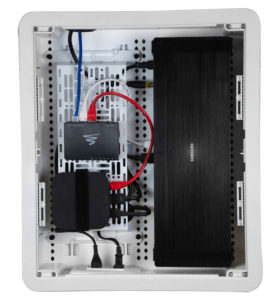 MJ: How do plastic media enclosures continue to provide value for buyers after the initial home purchase?
 JR: Plastic media enclosures continue to provide value long after the initial home purchase by accommodating system growth. This is an especially important capability in the age of COVID-19, when people are staying closer to home and investing in the IoT technologies that make their lives easier and more comfortable.
Many of the devices they're adding require a hub; and without a central location to house and organize them, homeowners end up with a mess of little boxes that run different parts of their connected home. A plastic enclosure provides a place to house and manage hubs, making it simple to add and replace devices while keeping components safe and secure behind a lockable door.
Think of them as a "breaker box," which instead of running power to every corner of the home, make it possible to manage service distribution, connected devices and bring a strong, reliable Wi-Fi connection across the home.