I recently talked to James Rutherford, Product Manager, Legrand On-Q, about connecting with homebuilders, adding value to the home, and Dual-Purpose In-Wall Enclosures. Part 1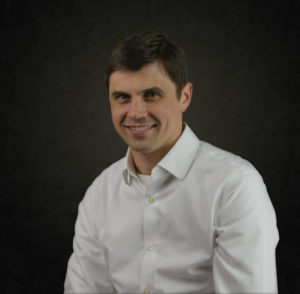 Maureen Jenson: I've noticed On-Q is really connecting with homebuilders as well as integrators, how is this being achieved?
James Rutherford: We've always connected to the builder community and are constantly looking for ways to strengthen those relationships with our support and product offerings. We're at a point in the life of a smart home where builders are planning for utilities that were not factors as recently as five years ago. Internet connectivity is now considered the fourth major utility in many of today's households.
For smart homes, it is critical; everything from automation to security systems depends on a reliable connection. For Ethernet port components, smart TVs, gaming consoles, and desktop computers, a wired connection provides the highest possible reliability. However, mobile devices and IoT technologies without an Ethernet port, such as video doorbells, thermostats, and surveillance cameras, rely on Wi-Fi. To ensure the strongest possible connection for both wired and wireless devices, we're focused on supplying infrastructure that consolidates network components and can distribute data signals anywhere in a home.
MJ: With home buyers increasingly looking to enjoy the benefits of the connected home, how can builders add value to their offering to attract them?
JR: Builders are in a great position to amp up their offering by including structured wiring, networking components, and plastic enclosures as a standard feature in their builds. With the network infrastructure already in place when they move in, all buyers have to do is contact their internet service provider (ISP) to get their connected home up and running.
For the ultimate turnkey home, they can include flat panel prewiring for wall mounted TVs and even preinstalled AV storage with our new dual-purpose enclosures. The cost for these additional options in many cases can be conveniently included in the price of the home and rolled into the mortgage.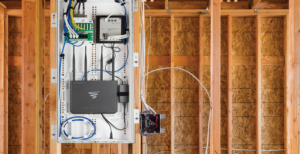 MJ: On the product side, On-Q recently introduced new Dual-Purpose In-Wall Enclosures. Can you tell us a little more about them?
JR: I'd be happy to. The Dual-Purpose In-Wall Enclosures are available in 9-inch and 17-inch form factors and can be used for AV storage or as enclosures for structured wiring. When placed behind a TV, they are designed to conveniently house cable boxes, streaming players and more.
The 17-inch solution is also compatible with all versions of the Samsung One-Connect Box. In the age of COVID, when more people are skipping the movie theater and investing in their home theaters, the need for this sleek, in-wall storage has never been higher. When used as enclosures for structured wiring, the in-wall boxes' Wi-Fi transparent ABS plastic construction ensures a strong signal from ISP modems/wireless routers.
For installation flexibility, the solutions are available with a 5-inch elevated mounting plate adding a 2nd level of storage for smaller connected devices. The enclosures offer trim rings for a clean installation and flush, removable covers with venting and cable access.
Stay tuned next week, when MJ talks to James about Wi-Fi-ready plastic enclosures and providing value to new home buyers.