I recently attended the ProSource Summer Conference 2021: A Festive Atmosphere for the Industry's First In-Person Conference during COVID!
Summer Conference 2021 kicked off in San Antonio with a decidedly joyful mix of business, energy and long-awaited fun. Dave Workman, CEO and President of ProSource stated the conference was a, "celebration of excellence," and it was on many levels.
Dealers and vendors were eager to reconnect since the last time many of them had been together was the ProSource Spring Conference in March of 2020.
While there was no State of the Union report from Dave Workman, he weighed in on many important topics facing today's integrators: "Investment in the home will continue as customers have an immense amount of streaming content and it is helping to drive higher ticket audio and video sales.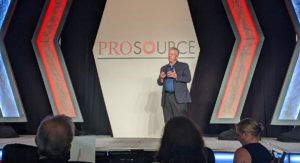 "Retail is still trending up the first half of this year and there are great opportunities ahead in energy management conservation. You'll either be forced to conserve or you'll want to manage your own energy. This of course ties into shades, lighting, etc. Speaking of which, lighting fixture sales are growing exponentially from companies like DMF including controls from Savant and Vantage. It is becoming increasingly easy for members to get into lighting.
Dave also talked about the supply chain challenges, labor shortage issues and the expanding advantages to ProSource members, through ProSource University and other initiatives.
The Keynote was presented by Marcus Sheridan, author of the book, They Ask, You Answer. Sheridan asserted, that integrators need to become experts in their given area and be as active aggressively in pushing out their own marketing. He used case studies of his own fiberglass pool business, and gave concrete evidence to the benefit of making sure your business hits the #1 spot on google search.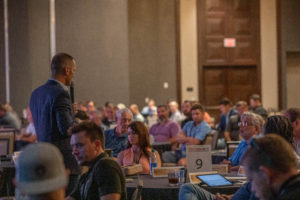 Said Sheridan, "Companies cannot assume the consumer will be ignorant of all the information that's on the market. Integrators need to be willing to talk about what others aren't willing to talk about, show what others won't show, and sell in ways that others currently aren't."
In addition there were other excellent panel presentations, dealer/vendor one-on-ones, and demos in suites. Including new product releases from JBL, the new L75ms Music System, Bowers & Wilkins 800 D4 Series speakers and Sony's new premium HT-A9 home theatre system and flagship HT-A7000 soundbar. And to cap it all off, an exciting fundraiser evening of contests and races that raised over a whopping $180,000 for Make-A-Wish Central and South Texas!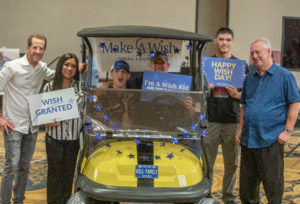 Concluded Dave Workman, "The overheated housing market is helping to drive demand for our products and what our members do, but no matter what happens ahead, none of our competition can do it as effectively as ProSource dealers can!"
Always a highlight are the Manufacturer Awards. Winners are as follows: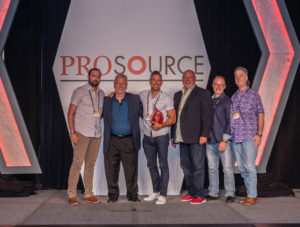 Klipsch, Speaker Vendor of the Year: Tommy Jacobs, Dave Workman, Matt Schuler, Mike Dyer, Alvin Klement, Alan Jurgens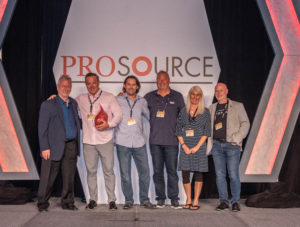 Focal, Headphones Vendor of the Year: Dave Workman, John Bogle, Patrick Shaughnessy, Jim Pelech, Cynthia Hoyt, Chris Shaw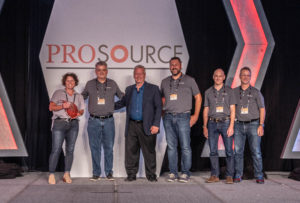 Savant, Specialty Technology Vendor of the Year: Angie Larson, Paul Williams,  Dave Workman, Adrian Eiben, Blair Pearsall, Steve Silberman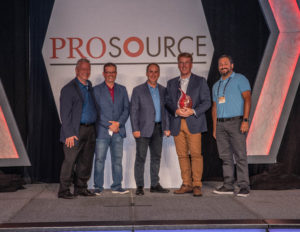 Samsung, Specialty TV Vendor of the Year: Dave Workman, John Affriol, Phil Cohn, Jim Mayo, Jan Rykus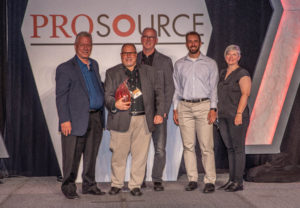 Sony, Video Vendor of the Year and Overall Vendor of the Year: Dave Workman, Jeff Goldstein, Kevin OLoughlin, Thomas Hall, Kathleen Thomas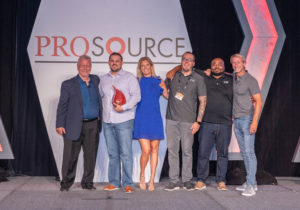 Screen Innovations, Lighting/Shading Vendor of the Year: Dave Workman, Jason Russell, Shannon Gustafson, Russell Warnhoff, Joseph Utley, Ryan Gustafson

AudioControl, New Vendor of the Year: Dave Workman, Alex Camara, Chris Kane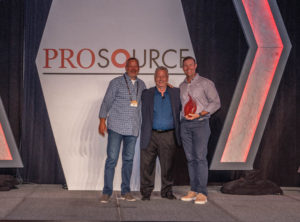 Sound United, Electronics Vendor of the Year: Kevin Zarow, Dave Workman, James Krakowski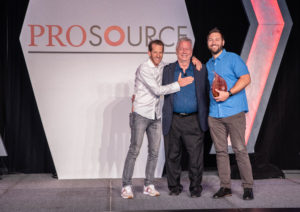 Origin Acoustics, Specialty Custom Integration Vendor of the Year: Marc Fisher, Dave Workman, Nick Berry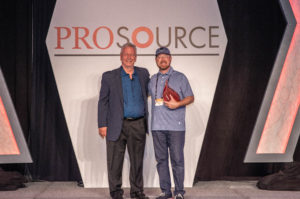 SurgeX, Specialty Accessories Vendor of the Year: Dave Workman, Jimmy Paschke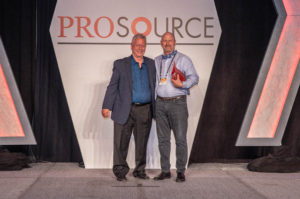 Bluesound, Audio Digital Content/Streaming Devices Vendor of the Year: Dave Workman, Stephen Baker