I recently talked to Severin Carlson, Vice President at Delos, about the company's new products, helping the New York City Department of Education, and dealer support. Part 1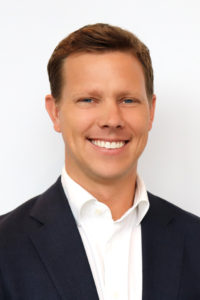 Maureen Jenson: Tell our readers about the Delos Powered by Healthway air purification system.
Severin Carlson: Delos has been researching ultra-fine particles for several years and our labs team has developed a unique product review process to identify and vet best-in-class products. As a result of that process, we are proud to collaborate with Healthway for this advanced air purification solution. Our colleagues at Healthway have created a multi-faceted technology that is capable of removing ultra-fine particles down to 0.007 micron in size with 99.99 percent filter efficiency. This is a micron size smaller than the virus causing COVID-19 (which ranges between 0.06 and 0.12 micron).
This air purification technology is delivered through a variety of portable, stand-alone units that simply plug into the wall. The technology is also available as ducted in-line solutions. The diversity of the products and form factors make it easy for our dealers to quickly determine which solution is most appropriate for the size of the space under consideration.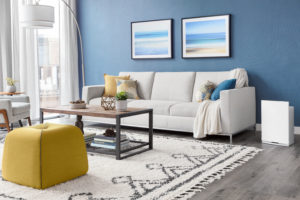 The Delos Compact is designed for small rooms and offices up to 550 square feet.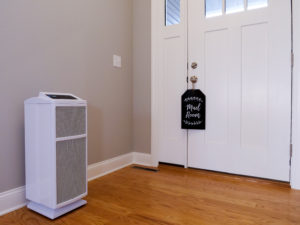 The Delos 468 Ultrafine is designed for medium to larger spaces up to 1,125 square feet
MJ: I understand Delos also has a partnership with the NYC Department of Education.
 SC: In response to COVID-19, the New York City Department of Education selected Delos to provide air purification units as a critical supplementary approach to reducing transmission rates. Our science and evidence-based approach enabled the NYC DOE to leverage our research platform and product review process to ensure the most scientifically valid and scalable solution was implemented quickly.
New York City ordered more than 30,000 air purification units and with the current uncertainties, we had wanted to do our part in providing peace-of-mind to teachers, administrators and students.
MJ: What kind of dealer support do you offer?
 SC: Delos offers a reseller program for our advanced air purification solutions. This includes a full suite of collateral and sales support. In addition to our advanced air purification program, Delos provides multiple resources for dealers including technical, marketing and sales support.
For instance, many integrators are familiar with Delos' DARWIN Home Wellness Intelligence training and virtual sessions. Additionally, we offer webinars for advanced air purification solutions and have a dealer portal and a full team that works with our resellers on everything from sales and business development to technical and project management support.
Stay tuned for next week when I talk to Severin about integrator response, the effects of COVID-19 on our industry and what sets Delos systems apart!