I recently talked to Steve Frank, Senior Director, Product Management and Philip Wessberg, Product Manager for SANUS about a slew of new products, the latest Sonos Arc and Move speaker mounting solutions, and skeleton racks. Part 1
Maureen Jenson: You've released a slew of products in the last few months. Let's start with your latest in-wall power kits, can you tell me more about those?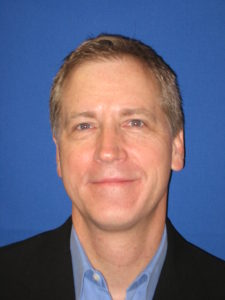 Steve Frank, Senior Director, Product Management: Our new in-wall kits allow installers to neatly conceal power and A/V cables inside the wall for a clean and professional look and include everything needed for a 30-minute installation without requiring hard-wiring or an electrician. The In-Wall Cable Kit (WSIWP1-W1) features two paintable grommets, a 10-foot in-wall cable for perfectly positioning wireless speakers at an ideal height, six-foot pre-wired power cord, drill bit and hole saw.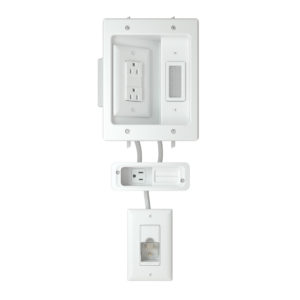 The 10-foot in-wall cable also provides the flexibility to install displays in high places, like above fireplaces, or in awkward areas like corners. The In-Wall Power Kit for Soundbar + Mounted TV (WSIWPSB1-W1) allows installers to safely extend power to soundbars and accompanying displays, in addition to devices such as cable boxes, digital TV adapters, or streaming media players.
The kit includes three power modules, 8 feet of pre-wired in-wall Romex cable, a drywall handsaw, 6 ft. power cord and cut-out template. For installation flexibility, the power modules' outlets accommodate any type of power plug, including right angles.
MJ: Now let's move on to your mounting solutions. I understand you've recently introduced three new mounts for Sonos Arc and Move speakers, can you tell me more about those?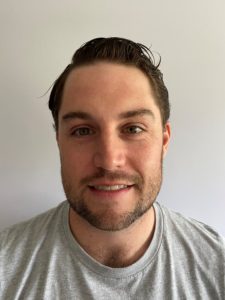 Philip Wessberg, Product Manager: Our new solutions for the Sonos Arc provide installers with two mounting options. The Soundbar TV Mount for the Sonos Arc (WSSATM1-B2) attaches directly to TV mounts, allowing the Arc to move with the display in any direction. Five inches of depth adjustment ensure the Arc's Dolby Atmos speakers and mics are clear and working properly, while active height adjustment provides access to I/O and power ports.
Our Extendable Wall Mount Designed for the Sonos Arc (WSSAWM1-B2) attaches directly to the wall and offers 5 inches of depth-adjustment while extending to provide easy access to I/O and power ports. For a clean installation, the mount features a 10-inch opening making it ideal for using with our In-Wall Power Kit for Soundbar + Mounted TV (WSIWPSB1-W1).
For the Sonos Move, our Indoor/Outdoor Mount (WSSMM1-B2) works in drywall and wood studs allowing the speaker to be installed virtually anywhere. Our "slide-on" securement method and room for wireless charging ring keep the Move easily transportable, while a cable management spindle below the mount allows excess cord to be hidden away.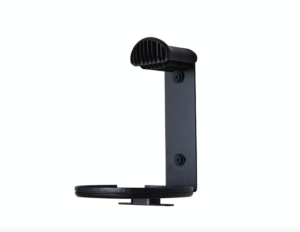 MJ: Sticking with the infrastructure side, what's the latest on your Skeleton Racks? 
Steve Frank: Our 10U Stackable Skeleton Rack (CFR1610-B1) is a great solution for housing A/V components and networking equipment. It features a knock-down design, and is a compact, open-frame rack that is compatible with our SANUS Component Series rack accessories and includes everything needed for quick and easy floor or wall mounting installation.
The racks are self-aligning in design meaning they can be set up in only 15 minutes. They are 26 inches tall, so units can be placed on the floor (400lb capacity) using the included adjustable height feet or wall-mounted (150lb capacity) into concrete or wood studs. When wall-mounted, our keyhole design saves installers time by enabling pre-drilling before hanging the rack.
The open frame includes two fully vented 1U shelves to provide air circulation and prevent high end equipment from overheating. It can be easily stacked with our Component Series 15U (CFR1615-B1) and 20U (CFR1620-B1) skeleton racks, so installers can create 25U, 30U, 35U, and 40U custom sizes to meet the specific needs of any project.
Stay tuned for next week, when Maureen talks to the gents about dealer support, the competition and what's in the future.