Offers Industry-Leading Performance and Versatility with Superior Aesthetics
CARSON, Calif. — Sept. 8, 2022 — DMF Lighting, the leader in modular downlighting in the custom integration channel, today announced the launch of its new DID M Series square housings that provide even more installation options for the CI channel. They feature a new flangeless option for wood ceiling applications, new trim colors, and are designed for installation with flawless alignment.
"The flangeless wood application is now available with square housings taking seamless ceiling light integration to a new level," said Mike Libman, National Sales Director, Residential Systems, DMF Lighting. "DMF's patented housing and trim technology makes the installation process both precise and easy. Combined, these create a clean, uninterrupted wood plane while still providing accessibility for any future changes and serviceability."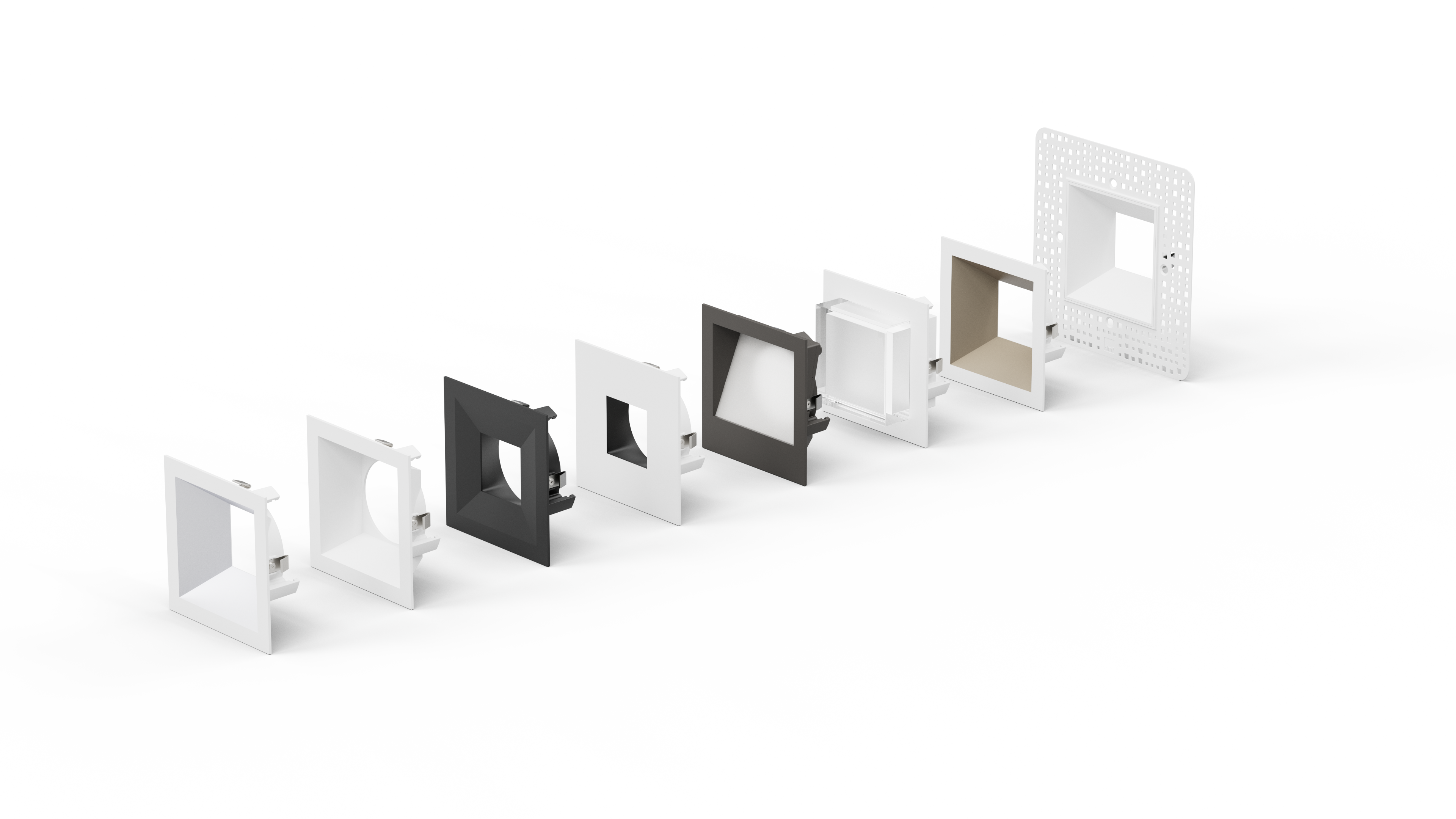 The M Series Square boasts new trim colors in Bronze, Warm and Cool Diffused with White Flange trims to match more design aesthetics. Plus, DMF has precision-crafted trims to meet every need, whether customers want a diffused glow or a narrow spotlight, an eye-catching trim or one that disappears. The redesigned housings are now offered for square new construction in both fire-rated and standard models, as well as Chicago plenum. All M Series Square trims are backward compatible and will work with the previous generation SquareFrame Housings. Flangeless mudding installations require using same generation trim and mud plate. Remodel housings are also available in both square and round versions to enable installations without tearing open the ceiling.
"DMF offers an expanded range of the award-winning lighting applications that continue to be optimized for the residential lighting sector, with industry-leading customization," continued Libman. "They offer a wide selection of solutions that complement and enhance how a room looks and feels without sacrificing energy efficiency."