I recently sat down and talked with Jason Turner, President and Co-Founder of PowerShades about his product lines, compatibility with industry automation systems, and the big splash PowerShades made at CEDIA EXPO 2019! Part 1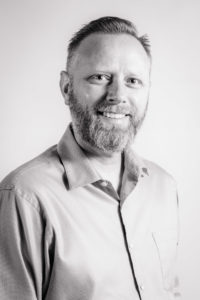 Maureen Jenson: Tell our readers about your company's history?
Jason Turner: PowerShades is a leading provider of customized, manual and automated window coverings for residential, commercial and hospitality applications that are easy to install, integrate, operate and maintain. Myself and Ryan Chacon bring over 50 years of combined experience in furniture automation and product innovation and development to this market. PowerShades products are sold through distributors and representatives throughout the United States and Canada.
There are plenty of companies who sell window shades. Most have been around for a long time, and most offer a motorized version of their window coverings. PowerShades was founded to provide motorized window treatments. We think, work, and design with technology in mind from the start – a fresh take on a standard item in a world increasingly filled with fun and functional automation.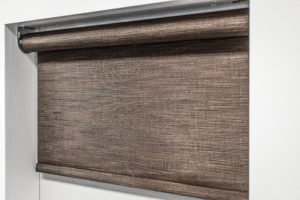 MJ: Tell us about your product lines? What makes your products unique and special?
JT: PowerShades offers indoor and outdoor window coverings with a wide range of operating methods, including AC and DC powered, RF, solar powered, and the industry's only PoE solution. These benefits include: cloud connectivity for smartphone/tablet/PC control from anywhere in the world; the ability to develop and deploy groups, scenes and schedules across multiple facilities; easy and intuitive limit setting; favorite position setting; low power consumption; and more. One of our favorite attributes is our Ready Shade technology which allows PowerShades roller shades to arrive already programmed with your schedules and scenes. You can always adjust, create, and remove programming via our dashboard, but our Ready Shade technology allows you literally to "plug it and run it". If a shade is installed at 11:59 and you have a scene set that has that shade roll down at 12:00, that shade is going to run at 12:00 sharp. There is no commissioning or programming for the installer.
PowerShades' new PoE automated shades – the first-ever in the industry – are compatible with a range of leading home and industrial automation systems, including Alexa, SmartThings Classic, Crestron Classic, ELAN, Control4, URC, UDP Custom and Web API Custom. PowerShades' PoE automated shades are custom designed and built to meet customer needs and specifications. All window shades are fully customized, allowing customers to pick from a wide variety of fabrics, power options and styles. What's more, through our online web portal, PowerShades' dealers can manage and make changes to any of their customers' motorized shades. Of course, customers can use the convenient dashboard to set schedules and customize scenarios in real-time themselves.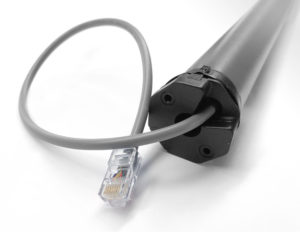 MJ: What products did you demo at CEDIA EXPO last year?
JT: PowerShades introduced the industry's first line of Power Over Ethernet (PoE) automated window shades at CEDIA EXPO 2019. These new automated window shades, powered by a reliable, quiet PoE motor, bring increased flexibility, ease of installation, and potential cost savings to PowerShades' already feature-rich automated window coverings.
The introduction of PoE to the motorized shade industry was long overdue. PoE technology has already been bringing fast, convenient power to a number of other smart home products, including VoIP phones, IP cameras and other automated devices. We felt that our company's customized, easy-to-operate, automated window treatments were a natural fit for utilizing the streamlined power of PoE technology.
With the PoE version of PowerShades' automated shades, a single run of CAT5 cable provides both power and communication. The use of a single network cable means there is no proprietary hard wiring necessary. Also, since the new PoE motor is low voltage (under 50 V AC), it does not require the services of a licensed electrician or special certifications (in most U.S. areas), reducing installation expense and time.
With power coming from a single, central source, more information can be transferred on the network cable while improving reliability over traditional RF solutions. These PoE shades are also extremely flexible – additional sensors can be added to the motor to meet current and future customer needs.
PowerShades' new PoE automated window shades offer all of the benefits of the company's ground-breaking RF automated shades, combined with the aforementioned benefits of PoE technology (internal shades only).
Stay tuned next week when we talk to Jason about dealer response, the new manufacturing location and the company's growth plans! Part Two here.